From the June 2020 issue of Car and Driver.
Since the passage of the Americans with Disabilities Act in 1990, those ubiquitous blue parking permits have allowed drivers with disabilities to park in prime spaces, often for free and with no time limits. It didn't take long for scammers to realize that disability placards could also be a valuable commodity for those whose only affliction is a distaste for following the rules. Across the country, the rampant illegal use of these placards makes life even more challenging for disabled drivers, as it leaves fewer spots available for those who need them.
More Parking Woes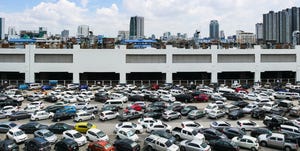 Costliest Cities for Short-Term Parking Ranked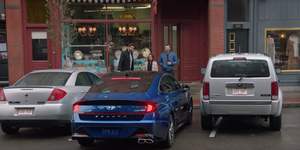 How the Hyundai Sonata's Smart Park System Works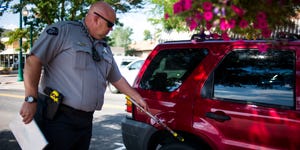 Chalking Tires Just Ruled Unconstitutional
The black market for disability placards exists online as well as on street corners, and placards can sell for anywhere from $50 to $2600 each. Tiffany James, communications manager at the Parking Authority of Baltimore City, says that before the city got a handle on the situation, "If you needed cash, you could find a car displaying a disability placard, smash the window, grab the placard, and sell it for $100." For the buyer, that permit could be worth $10,000 a year in free parking in a big city.