Daniel Werner did not want his first engine swap to be tame. He wanted something big. Not some LS-swapped whatever, big for a Miata but puny on the broad spectrum of internal combustion. He wanted something no car motor could provide. He considered a 37-liter Rolls-Royce Griffon engine, a massive thing plucked from a Spitfire fighter plane. But that'd be ridiculous, far too big for a car. Cooler heads prevailed; he went with a comparatively tidy 27-liter Meteor engine from a World War II–era tank.
"It's not an intelligent choice of engine if you want to have 250o horsepower and race. This is more just, I wanted to do this out of pure passion," Werner told Road & Track.
So Many Ways to Appreciate the Crown Vic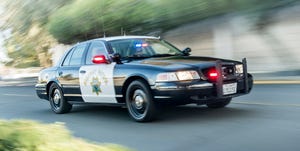 One of the Last Crown Vic Cop Cars in Service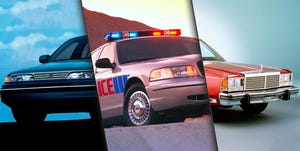 History of the Ford Crown Victoria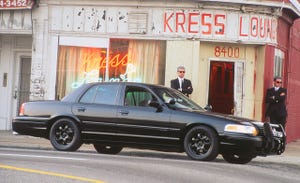 The Ford Crown Victoria Lounge Lizard
Living in Sweden, a country dominated by 2.0-liter hatchbacks and tight emissions controls, Werner was always enamored with big-engine forbidden fruit—V-8 muscle cars, sure, but also wilder stuff. He knew he needed to scratch that itch, so he started searching for a suitable engine. The 37-liter Griffon was too unwieldy and could be tough to come by in the region, but Meteor-powered Swedish tanks were comparatively plentiful. Since Sweden hasn't had much need for tanks in the past decades, the country always has surplus engines.
This content is imported from YouTube. You may be able to find the same content in another format, or you may be able to find more information, at their web site.