From the October 1991 issue of Car and Driver.
One of our road warriors said, "Lexus called—your bullet is ready."
More than ready, as any numbnoggin can see. On the Lexus LS400 four­ door, "LS" stands for "Luxury Sedan"; "SC" stands for the new "Sports Coupe." But who needs the help? Your eyes wrap around this high-caliber coupe and shout Sport! Drop the hammer and your foot shouts it louder than the engine. Lever good and hard for a cornering advantage and your inner ear grunts out the message.
Super Coupes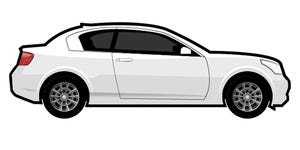 Best Coupes of 2020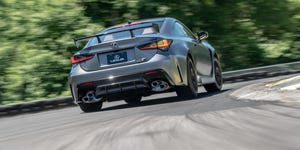 Lexus RC F Track Edition at Lightning Lap
The SC400 weighs 246 pounds less than the sedan. It puts the power multiplied by its shorter first-gear and final-drive ratios to good use. The coupe soars from zero to 60 mph in 6.7 seconds compared with 7.9 for the sedan. The coupe clears the quarter-mile in 15.2 seconds at 93 mph, versus the sedan's 15.9 at 90 mph. That performance also shuts down SC400 competitors such as the new Acura Legend coupe, the Mercedes 300CE, and the Cadillac Eldorado. Passing traffic? No worries: the SC picks itself up and flings past.
View Photos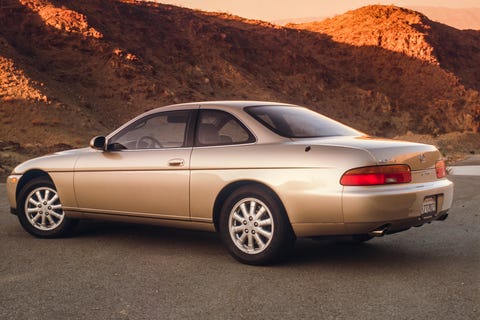 Cindy LewisCar and Driver
Thanks to vented four-wheel disc brakes and electronic ABS circuitry, the coupe's 3694-pound mass stops from 70 mph in 185 feet. The pedal feel came up squishy, though, as if the heat generated by the brakes kept them hard-pressed to deal with the SC's speed. Luckily, added miles made the stopping feel progressively stronger.
The coupe's cornering tears the contest open. The SC's claw-like 0.86-g of grip is a sizable improvement over the LS's 0.79-g limit, and it easily surpasses the tenacity of its competitors. Better yet, Lexus's coupe gladly hangs out its tail to display the balanced power oversteer of a potent rear-drive machine.
View Photos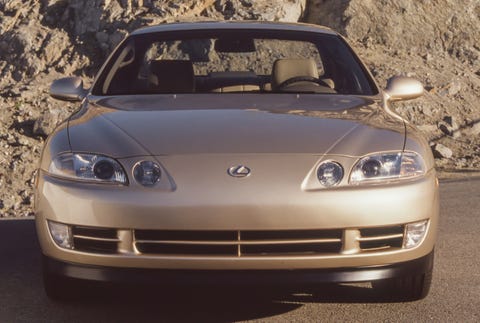 Cindy LewisCar and Driver
However, we offer advice for Bullet Bob and his SC: don't chase Cannonball Brock and his LS for top-speed honors. The LS's taller gearing lets it unwind to a 5-mph edge over the coupe's 145-mph maximum. Among coupes in its class, only the 147-mph Mercedes 300CE can better the SC in a top-end blast.
In fuel economy, the EPA says the SC and LS both get 18 mpg in the city. Our overall averages of 16 mpg apiece confirm it.