A report from the Bloomberg website says that EV startup Nikola's CEO exaggerated the capabilities of the Nikola One semi-truck at an event in 2016. There have been several recent stories about dramatic growth in the startup's stock price.
Nikola CEO Trevor Milton took to Twitter to push back against the article, the reporter, and Bloomberg, announcing that the publication would not be allowed at the company's events. Nikola has also threatened legal action.
The company's latest project is the Badger electric truck, slated to make its debut later this summer.
There was a time when a startup founder could get on stage, make a claim, and the assembled audience would nod their heads in agreement mumbling disruption, innovation, and whatever other buzzword was in vogue at the time. Then medical-technology startup Theranos swindled investors, companies, and even government officials with technology that never worked, and positive reactions without any sort of proof somewhat dwindled. The blowback was that the world is much more critical of newcomers to the market. And that's an important change, especially for companies, like automakers, that deal with the lives of customers.
Related Stories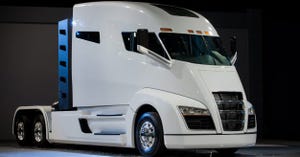 Nikola Hydrogen-Electric Big Rig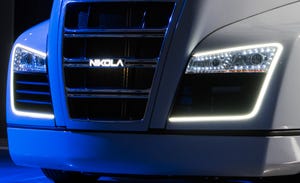 Nikola Wants to Build the Fuel-Cell Electric Truck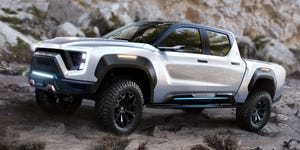 Nikola Badger Pickup Production Starts in 2022
To that end, this week Bloomberg posted a critical article about hydrogen fuel-cell truck and long-haul semi-truck company Nikola. According to Bloomberg sources, the Nikola One semi that was unveiled at an event way back in December 2016 wasn't as drivable as CEO Trevor Milton implied. The article stated that people familiar with the vehicle and its status at the event were "alarmed" by suggestions that the truck being shown was drivable and noted that there weren't even any fuel cells in the semi at the event.
CEO Milton took to Twitter to blast the Bloomberg report, stating that neither the reporter, Ed Ludlow, or any other Bloomberg reporter would be allowed in a Nikola building or event.
This content is imported from Twitter. You may be able to find the same content in another format, or you may be able to find more information, at their web site.