German tuner Mansory, known for its over-the-top cosmetic mods and questionable taste, has revealed a new limited-production car based on the new Ford GT. Called the Le Mansory—a play on the term Le Mans—it packs a wild selection of changes inside and out, as well as a boost in power from the mid-mounted twin-turbo V-6 engine.
Mansory says this new GT-based car was built to celebrate the company's 30th anniversary. The smooth, uninterrupted aero-based lines of the original GT's body have been replaced by a selection of new aggressively styled carbon-fiber panels, the most spectacular of which lies around the headlights, which seem to have acquired a set of eyebrows. The rest of the body is equally as exciting, with dual roof scoops, elongated side skirts, a massive wing, and three center-mounted exhaust tips.
Transmogrifications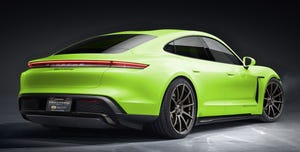 Tuner Hennessey Turns Focus to Porsche Taycan EV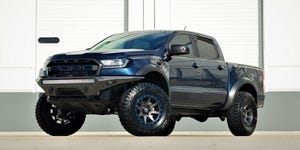 PaxPower Ford Ranger Build Is Basically a Raptor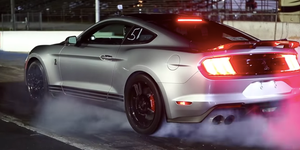 Someone's Already Tuned a Shelby GT500 to 945 HP
The interior has been treated to an equally expansive overhaul, with two-tone seats, blue accents, Mansory badging, and plenty of alcantara spread throughout. The engine bay has also been spruced up with bright blue cladding and more Mansory logos.